VAV MODULATING Thermally Activated Ceiling Diffuser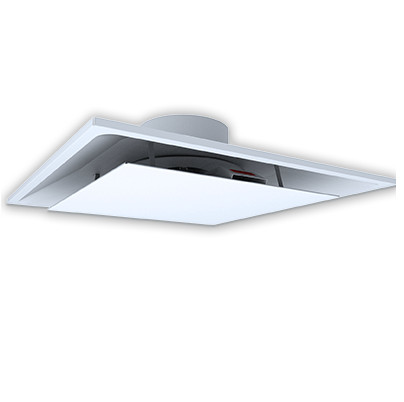 Normal Price: $0.00
Our Price: $452.31
Please call for price:1-888-257-3719
Click thumbnail to view image.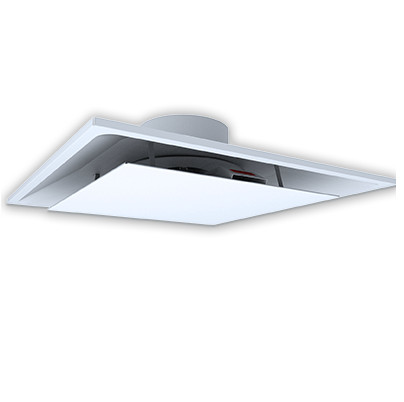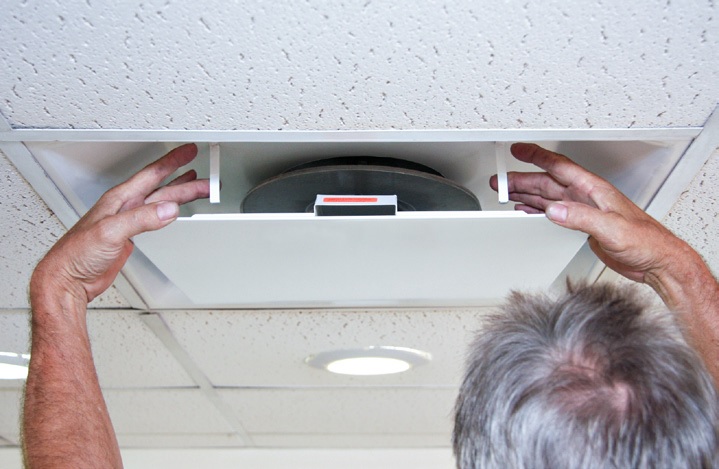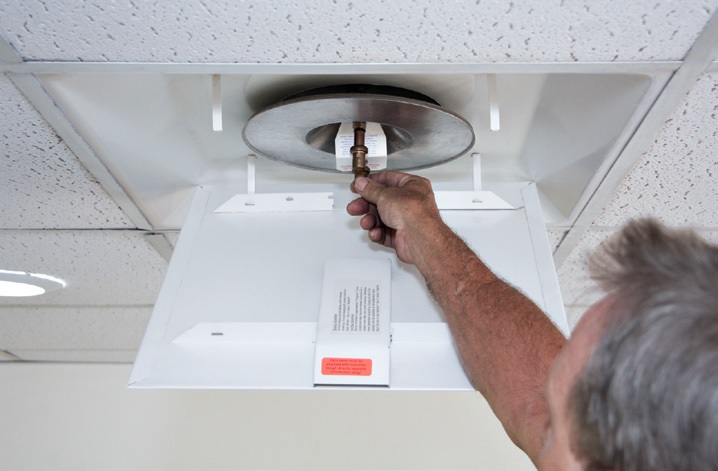 VAV Cooling Only Thermal Diffuser. Temperature Responsive Thermal Piston regulates Damper Disc positioning. No Thermostat needed.
*** FREE SHIPPING ***

METAL INDUSTRIES SC Series Thermally Activated VAV Ceiling Diffusers

When room temperature increases above its set-point the thermal actuator will sense and respond to the induced room air temperature. The Thermal Actuator will react to the warming room temperature by extending an internal piston allowing the Diffusion Disc to open.
Temperature Responsive Thermal Piston modulates damper disc open or close. Varies the Cold Supply Air volume thru the Diffuser. No Thermostat or Electrical Wire Required.
The increased diffusion area allows more cool supply air to be delivered into the room. As the room temperature decreases the opening of the diffusion disc is reduced until the room temperature reaches the desired set-point.
VAV Cooling Application Only
24 Gauge Electro-Galvanized Steel
White Baked Enamel Finish
Lay-in Diffuser Sizes 24 X 24 / 12 X 12
Duct Sizes 6" - 8" - 10" - 12"
Self-Contained Thermal Activated VAV Control


FREE GROUND SHIPPING ON SC DIFFUSERS


Allow 7 Business days for Order Processing